From the unexpected allure of Gulf Shores to a historic resort tucked away on Jekyll Island, we've got your next girls' weekend covered. Check out our list of incredible southern getaways to experience in 2017. Plus, get more great ideas for weekend getaways!
Pick any town below the Mason-Dixon line, and you're destined to find old-fashioned southern hospitality and charm. But pick any of the southern towns we've rounded up below, and you're destined to also find loads of culture, entertainment, shopping, and opportunities for relaxation—in other words, the perfect spot for your next weekend trip with your girlfriends.
While cities like New Orleans and Charleston usually get all the love (and we agree, they're great!), we think 2017 is the time to look beyond the usual suspects and escape to quirkier gems, like outdoorsy and artsy Knoxville, Tennessee or laid-back Lexington, Kentucky. Here, our favorite surprising southern destinations to book for a rollicking trip with your best sidekicks in the coming year.
Save these towns for a girls' trip down south for later! Don't forget to follow Country Living on Pinterest for more southern travel tips.
2
Bay St. Louis, Mississippi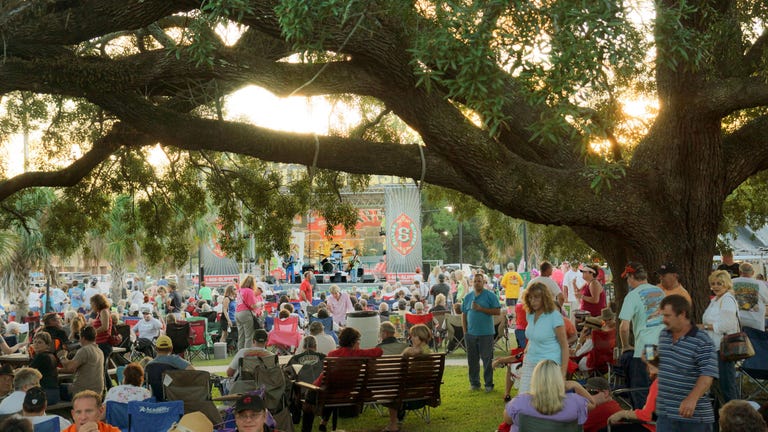 ELLIS ANDERSON
Seaside allure gets muddled with artistic soul in this groovy southern town that you'd probably just drive right past on your way to New Orleans if you weren't in the know (most aren't). While in town, you can relax with your posse during a restorative class at Treehouse Yoga, which offers just as much whimsical and free-flowing fun as its name might hint at. It would also be an excellent idea to sign everyone up for a day of TLC at Spa at the Bay, but if time is tight, take the road less traveled and opt for an unforgettable boat excursion, checking out the harbor and surrounding bayous, with the help of Solar Boat Tours.
For more information, visit baystlouisoldtown.com.